Discover our unusual accommodations, such as cabins on stilts, chalets, and panoramic domes.
The accommodations are situated on spacious pitches with as little visibility as possible between them.
Some of the accommodations offer exceptional views of the Causses du Quercy park.
Located directly under the trees, the rentals benefit from the shade of the large oaks.
Thanks to the layout of the camping pitches, in terraces around a huge playground, you can keep an eye on your children from a distance while they safely enjoy the heated swimming pool, trampolines, and games.
In Saint Cirq Lapopie, in the heart of the Lot valley, between Cahors and Figeac, it is the ideal starting point to visit the most famous sites of the Lot and Dordogne valley: Saint Cirq Lapopie, Cahors, Figeac, Rocamadour, Padirac, the Cele valley.
For over 20 years, it's the same family that welcomes you.
Only 109 pitches on 6 hectares including 26 rentals.
Discover our accommodations:
2 CABINS
Connected by a footbridge
Ideal for a large family.
PANORAMIC NATURE
2 bedrooms
PANORAMIC NATURE
3 bedrooms
Ideal for 1 family with 3 children.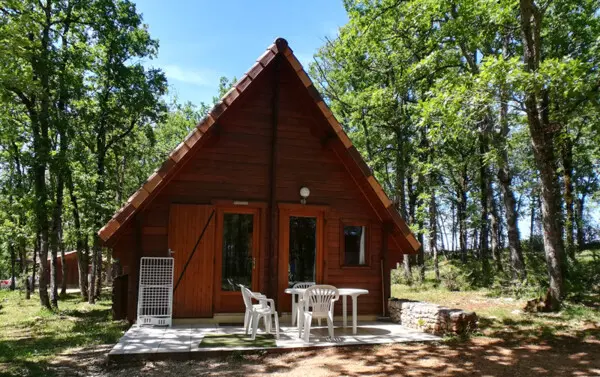 The charm of an all-wood interior, spacious living room.
Ideal for 1 family with 3 children.